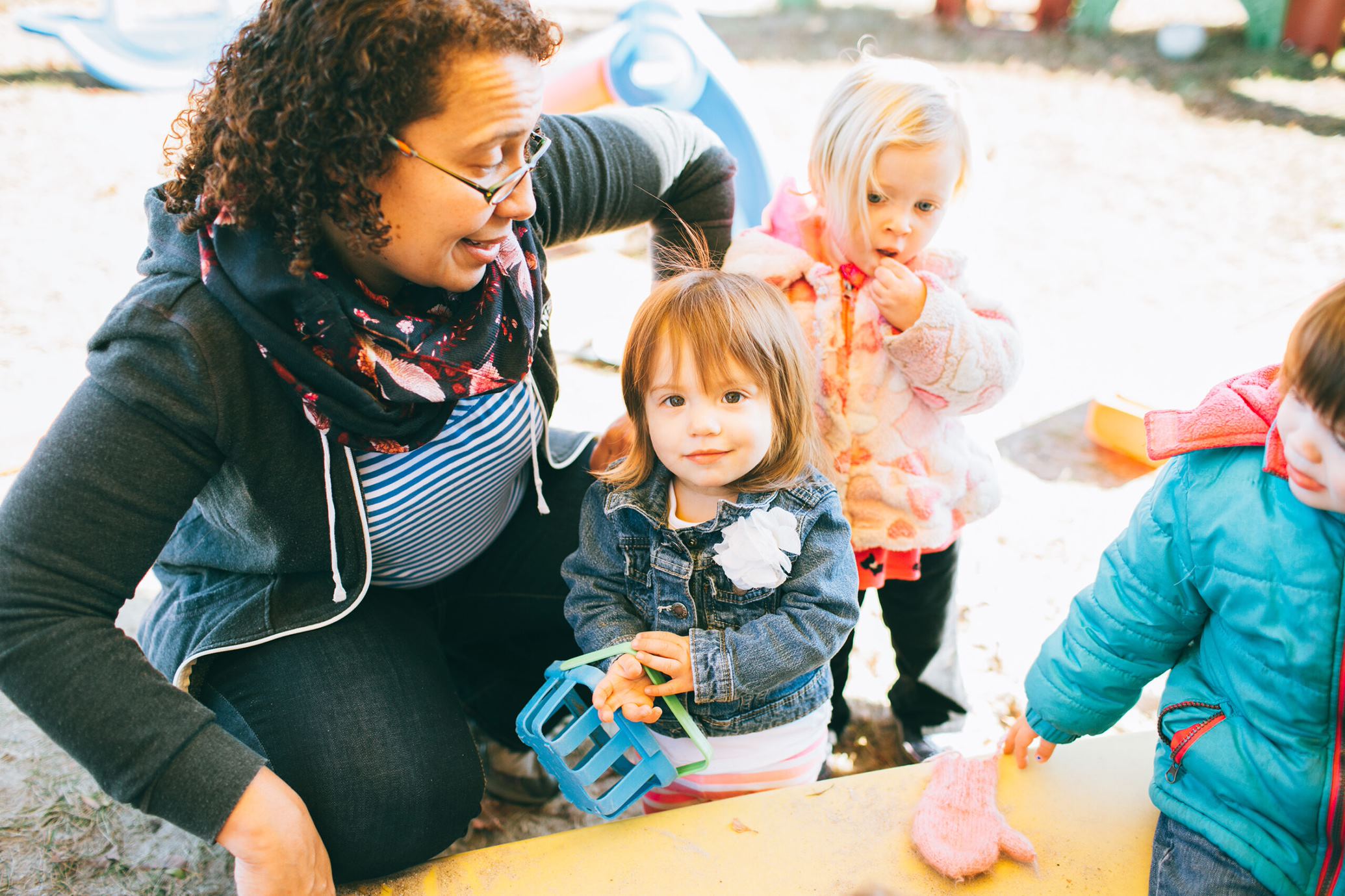 Family Focus does not discriminate, nor do we refuse services to those clients with special needs who will benefit from our programs. Admissions decisions are generally made on a first-come, first-serve basis, with consideration given to restrictions placed upon us by funding sources, program openings, the age of the child in question, etc.
Children are encouraged to enroll in our programs a minimum of three days per week. It is harder for the children to adjust to being part of a group when they attend for shorter periods of time.
Children entering our programs will usually be on the waiting list for a period of time prior to enrollment.  The amount of time on the list will vary depending on the age of the child and the funding source contract requirements.  Expectant parents are encouraged to put their name on the waiting list even if it will be awhile before a space is needed.
Children are placed on the waiting list based on the date the request is received.  We do give priority to children of our staff and siblings of children already enrolled in the child care program. 
Openings in the program can come at any time during the year, however, many openings occur in the summer in the preschool as children become eligible to enter school and in the school age programs as older school age children enter the sixth grade.